Deakin University
A category-defining website, that delivers a world class user experience
Working together
Ladoo worked in a co-located environment with the Deakin marketing team for over a year to rebuild the Deakin website from the ground up. We focused on collaborating to create a solution that was a highly visual and engaging experience for prospective students.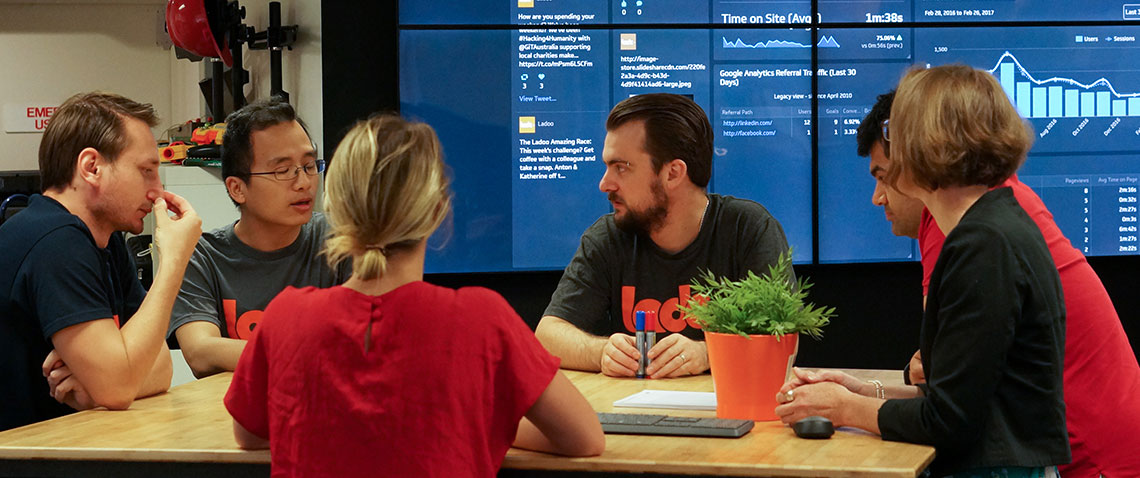 Matrix tailored for content creators
We created a highly customised author interface that sits on top of the Squiz Matrix content management system. The custom authoring interface has been integrated with Easy Edit and enables content creators to access a system of modules. They can then select and pair these together for consistency with a style guide. This means creators can see their content within the context of the site, making it easy to manage.
We focused on building a platform that would empower Deakin's content creators, helping them create complex HTML pages without any coding knowledge. We worked closely with Deakin on a design that allows authors to leverage on their existing skills from word processing applications.
Think agile
The use of the agile methodology, lead by the Ladoo Scrum Master meant that the project could adapt to additional requirements, including a redesign and migration of the current student content and web presence.
This methodology included daily stand-ups with the project team, fortnightly iteration planning, stakeholder showcases and reviews, which allowed the project team to clearly communicate the short and long term project and iteration goals both internally and externally.
Above and beyond
The ongoing management and maintenance of the website was a key focus for the project, which is why we created a living style guide to document all of the module configurations, templates and authoring techniques.